THE GREEN ROOM
Cast and Crew Meeting and Relaxation Space 
Contact us:
Email: [email protected]
Visit: Studio House, Battersea Road, Stockport, SK4 3EA
+44(0)161 432 9000
The Green Room at VECTAR is the perfect space to hold meetings with clients, cast and crew. Alternatively, you can just sink into the soft leather sofas and relax, watch some TV or make use of our high-speed WiFi connection.
We're confident that our facilities will leave you and your client-focused and re-energized.
Features:
• Comfortably Seats 10 people
• High-speed WiFi
• Large screen television
• Refreshment facilities
• Kitchen facilities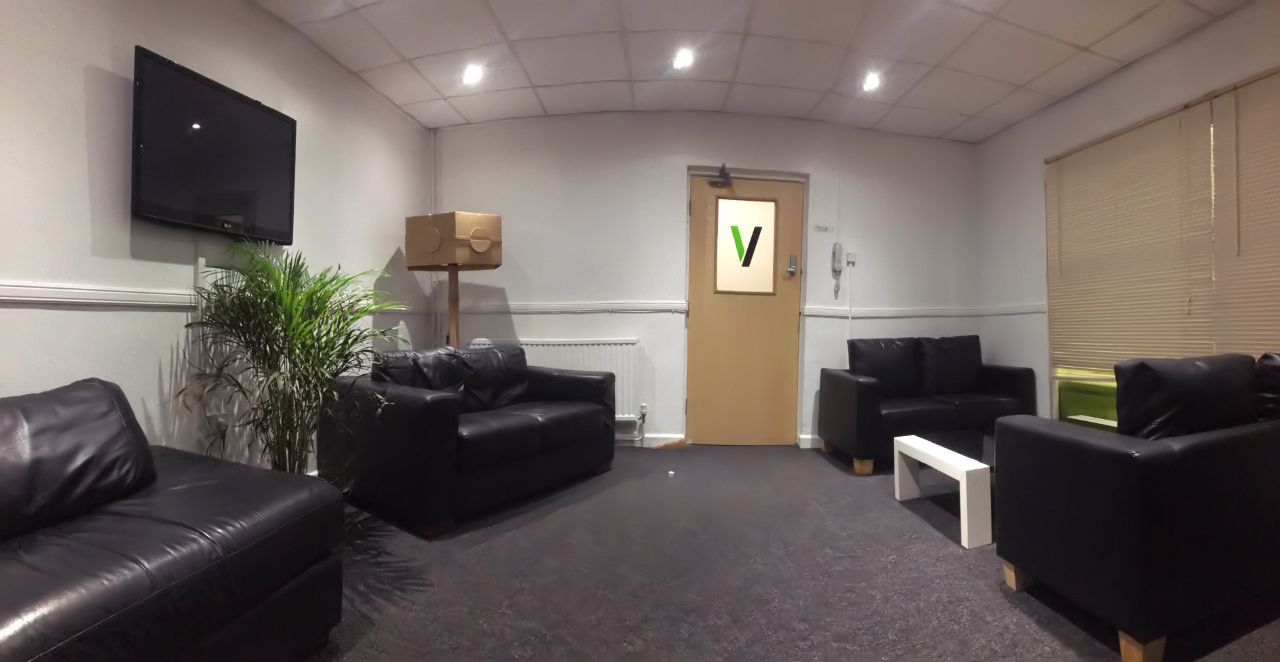 Contact us:
Email: [email protected]
Visit: Studio House, Battersea Road, Stockport, SK4 3EA
+44(0)161 432 9000