MAIN SOUND STAGE
3036 sq ft sound stage with sound proofed studio walls and ceiling
Contact us:
Email: [email protected]
Visit: Studio House, Battersea Road, Stockport, SK4 3EA
+44(0)161 432 9000
The Main Sound Stage is our largest studio. A full sound stage with both soundproofed studio walls and ceiling giving you excellent sound quality for sync audio. Supported by a VIP lounge/green room with a large LED display capable of relaying the studio camera feeds directly to the client. The studio has an adjourning crew kitchen area with hot and cold drinks provided free of charge for cast and crew. 2 fully equipped makeup/dressing rooms with private shower and toilets in each, all adjacent to the studio floor.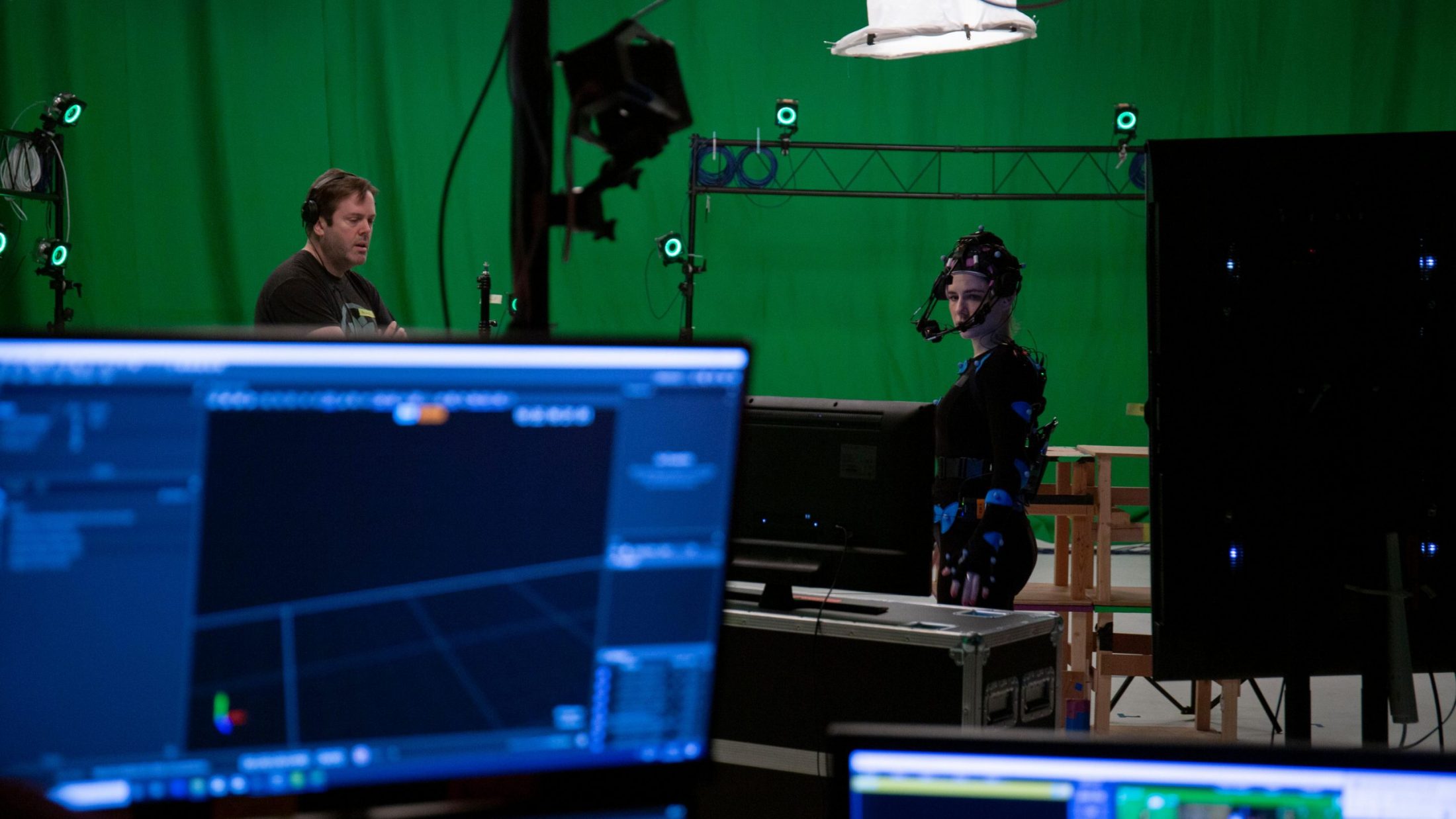 • Pole mounted Pantographic lighting rig (allows rapid light rigging and more floor space)
• Direct 3 phase, 125 Amp and 64 Amp C Form connectors
• 103 high/low level separate 5KW dimmer channels controlled from the studio floor lighting desk
• 360° twin tab tracks that accommodate a 360° black drapes around the studio (17ft 3″ drop)
• Green screen – up to 360° chroma drapes with removable chroma floor
• Large loading area and scene dock
• High-speed Wi-Fi access
• Pole mounted Pantographic lighting rig (allows rapid light rigging and more floor space)
• Direct 3 phase, 125 Amp and 64 Amp C Form connectors
• 103 high/low level separate 5KW dimmer channels controlled from the studio floor lighting desk
• 360° twin tab tracks that accommodate a 360° black drapes round the studio (17ft 3″ drop)
• Green screen – upto 360° chroma drapes with removable chroma floor
• Large loading area and scene dock
• High-speed Wi-Fi access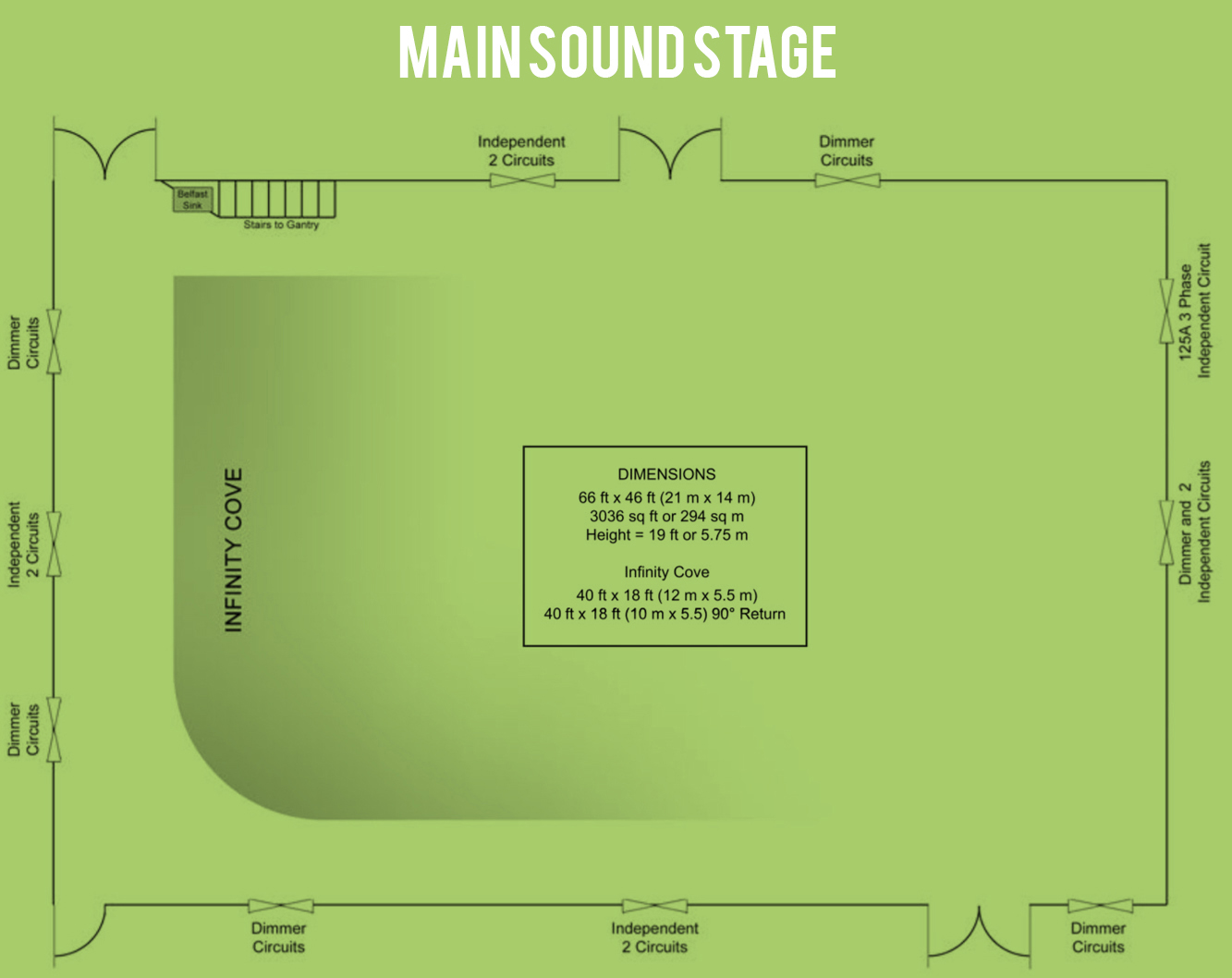 Features:
• 3036 sq ft (294m²)
• 66ft (L) x 46ft (W) x 19ft (H) – 21m (L) x 14 (W) x 5.75 (H)
• Secure purpose built sound stage – sealed with secure sound doors
• "L" shaped Infinity Cove – 40ft x 18ft and 40ft X 18ft return (12m x 5.5m, 90° Return 10m x 5.5m)
• Laser-levelled floor requiring minimal adjustment for dolly track laying with full painting service to any colour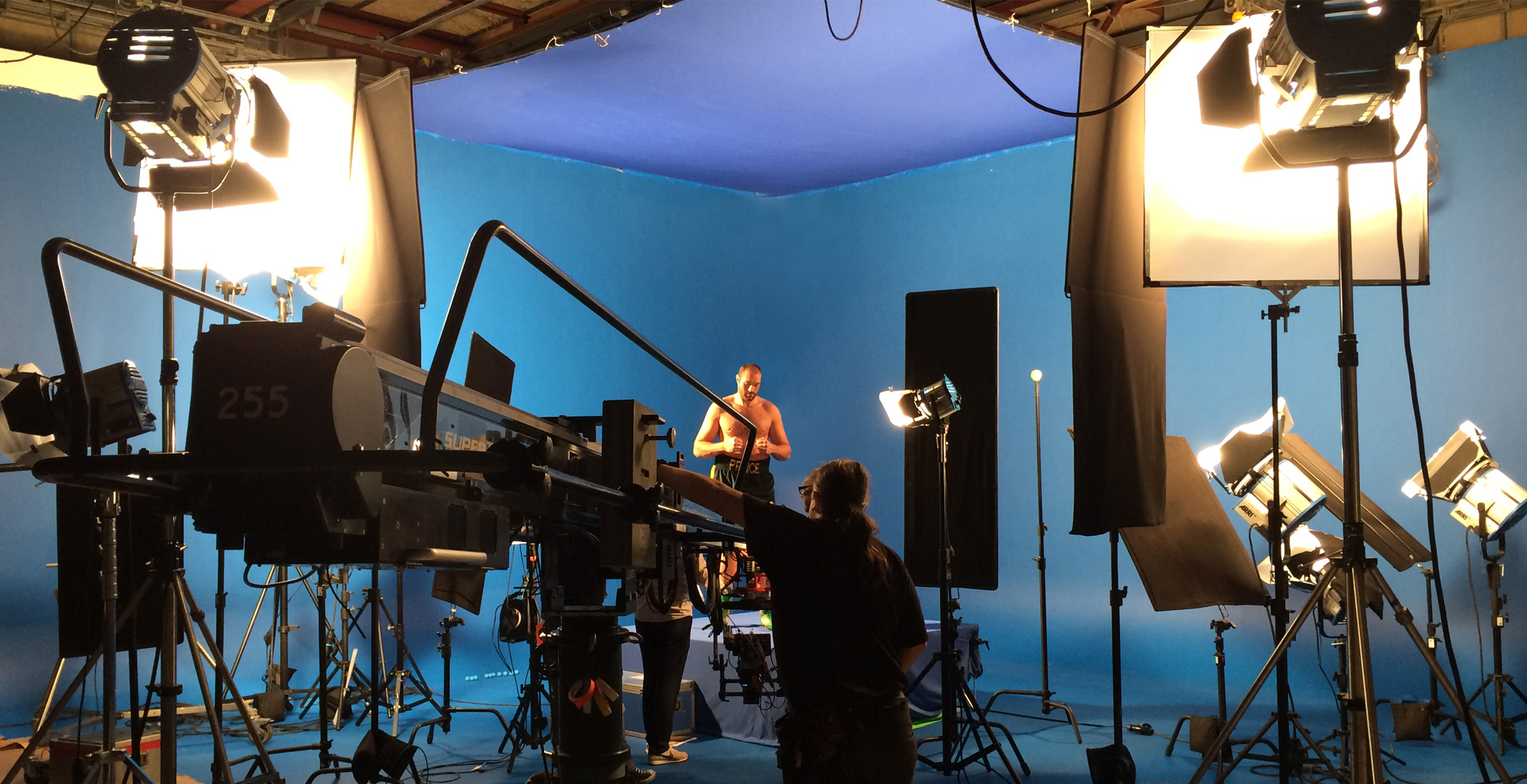 Contact us:
Email: [email protected]
Visit: Studio House, Battersea Road, Stockport, SK4 3EA
+44(0)161 432 9000